In light of current affairs, we have mobilized and added Russian language learning to support Russians negatively impacted by the conflict and economic crisis, as well as Russian-speaking Ukrainians.

Experience language learning, the NaTakallam way.
Want to gift NaTakallam to a loved one?
Consider our Gift of Language!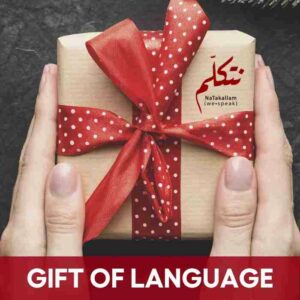 Impactful, unique & shipping-free!
Already a learner? You will be automatically paired with the same tutor when you repurchase sessions.