Frequently Asked Questions


What does "NaTakallam" mean?
NaTakallam means "We Speak" in Arabic. 
When was NaTakallam founded?
Who are the founders of NaTakallam?
NaTakallam hires refugees, displaced people and their host communities as online tutors, teachers, and translators, providing them access to global income opportunities, regardless of their location and status. NaTakallam is an award-winning, social enterprise that delivers quality language-learning, translation & interpretation, and cultural exchange services, by vetted and highly skilled refugees and displaced persons worldwide.
Is NaTakallam a non-profit?
No, NaTakallam is an impact-first, for-profit social enterprise. Our goal is to maximize our self-generated social impact and move away from reliance on donations. We also want to move away from the current humanitarian narrative that sometimes results in silencing the refugee experience and frames displaced persons as passive, suffering recipients of aid with no agency. Our work ethos is to challenge these assumptions and show that displaced persons are not burdens, but assets. Businesses at large have a role to play in being part of the solution to the refugee crisis.
Where does NaTakallam operate?
NaTakallam's staff is all over the world! Our official headquarters are in New York, but we also have an official chapter in Paris. Our team works out of New York, California, Western Europe, Beirut and beyond. Our tutors and translators are based in 30+ countries worlwide, with a focus on refugee communities in the MENA region, Francophone Africa and Latin America.
What are the channels available for classes (e.g. Skype video, own platform, in person, call)? If through own platform, please describe the functionalities available (e.g. shared screen, live writing)
Sessions are typically held online, via Google Meet or other video conference options–as agreed upon by the student and their language partner. In Lebanon, we offer in-person sessions, an option that has been put on hold since the start of Covid-19
Is NaTakallam appropriate for children?
Absolutely. In addition to our K-12 programs, aimed at schools around the world, we have many language partners who have been trained to work with kids. We currently have users as young as 7 years old!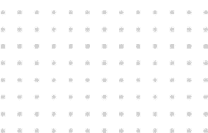 About NaTakallam's Tutors and Translators​
*NaTakallam's language tutors are referred to as Language Partners (LPs) or language partners.
What qualifications do the Language Partners have?
Some of our Language Partners are qualified teachers, while others have had tutoring/teaching experience or more general interpersonal skills and a related or relevant background. All have been thoroughly tested by NaTakallam. For those teaching the Integrated Arabic Curriculum, they have undergone training with Dr. Munther Younes from Cornell University, and his colleagues.
How do you find displaced persons/refugees who are right for the job? How do you recruit and hire Language Partners?
We recruit refugees and displaced persons, by partnering with NGOs on the ground but we also recruit those who venture out to apply to work for us individually, as well. NaTakallam works like any other job. You apply, provide your CV, two references, and we then invite our candidates for an interview. We vet them, and provide all our candidates with training on how to use the platform and to deliver language teaching/conversation practice to their students.
Where are NaTakallam Language Partners (LPs) from?
NaTakallam works with a very diverse group of Language Partners and translators around the world. While initially born to support Syrians teaching Arabic in 2015, NaTakallam one-on-one language sessions are now also offered in a variety of Arabic dialects spoken by LPs from Syria, Lebanon, Jordan, Iraq, Sudan, Yemen, Egypt; French (with refugees from Congo DRC, Burundi, Guinea), Spanish (with Venezuelans and Central Americans), Persian (with Iranians and Afghans), Armenian (Western & Eastern), English, and most recently Russian and Ukrainian.
How much do LPs get paid?
Based on the service rendered, NaTakallam's language partners make $10 to $60USD/hour. NaTakallam was born in Lebanon, to support Syrian refugees, who have no right to work, by leveraging the digital economy and their language skills to give them an alternate path to an income, to not lose hope entirely, and to restore a shred of dignity to a people that have lost so much. While Europe speaks of a refugee crisis, more than 80% of refugees are in developing countries, and Lebanon has the highest density of refugees worldwide, and so our goal was to focus on supporting refugees who are in these countries. However, despite the $10 hourly rate, displaced peoples who write to us from Europe or the United States sometimes choose to work with NaTakallam due to the flexible working conditions and the income that they generate, therefore as it's their initiative, we are happy to help if the compensation appeals to them. We now work with Syrians and other nationalities of refugees worldwide, including countries in Europe. We also hire members of host communities, notably Lebanese. NaTakallam was founded by individuals who are passionate about human rights, conflict resolution, and humanitarian issues. Compared to other language platforms out there, we are a small social enterprise that is not backed by any investors, but rather, small grants and our own revenues. Unlike NaTakallam, famous language tutoring platforms are multi-billion profit-driven marketplaces, where tutors compete with one another for students. If you are a refugee with no paperwork and legal right to live in a country where you find yourself, you cannot sign up to work with them, which is on the contrary, what NaTakallam aims to overcome, going through hoops of all sorts and partnerships with NGOs on the group to remit payments to displaced tutors, in places as far as Iraq, Yemen and beyond. While other platforms might take less of a cut, NaTakallam uses the commission rate to cover all the efforts put into recruiting, training, creating a community, and paying individuals who may be coming from conflict zones and face additional obstacles in accessing the labor market as refugees.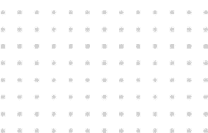 What are your language offerings?
NaTakallam offers two main options: our more flexible Language Sessions and our Integrated Arabic Curriculum which blends formal and colloquial Arabic.

Language Sessions
We  offer Language Sessions in Arabic (with Syrian, Iraqi, Lebanese, Palestinian, Egyptian, Yemeni & Sudanese displaced persons), Kurdish (Kurmanji), French (with refugees from Congo DRC, Burundi, Guinea), Persian (with Iranians and Afghans), Spanish (with Venezuelans and Central Americans), Armenian (Eastern & Western) and English. You can sign up for language sessions here and purchase your preferred bundle of hours on the respective language pages.

Integrated Arabic Curriculum
Integrated Arabic Curriculum
Based on the textbook 'Arabiyyat al-Naas', the Integrated Curriculum differs from other Arabic language programs by integrating colloquial Arabic with Modern Standard Arabic (MSA or "Fusha") in a way that reflects the use of the language by native speakers. Both beginners and advanced learners can partake in the curriculum. We currently offer the Levantine dialect along with the Modern Standard Arabic component of the curriculum.
What is the cost breakdown for your language sessions?
$25/hour if you purchase 1 hour
$19/hour if you purchase 5 hours
$16/hour if you purchase 10 hours
You can sign up for the Integrated Arabic Curriculum here and purchase the 25-hour bundles at a cost of $750 which comes to $30/hour.
For more information on the Integrated Arabic Curriculum, contact us at [email protected]
How are the language sessions different from the Integrated Arabic Curriculum?
The language sessions, though also available for Modern Standard Arabic, are mostly for those with an existing background in Arabic and tend to be more focused on dialect/conversation. Our main offering in dialects include Levantine Arabic (Palestinian and Syrian mostly), as well as Egyptian, Iraqi, Sudanese and Yemeni Arabic.
The full details of the curriculum option can be mapped against international criteria. For language sessions, the curriculum is agreed upon between the student and their tutor and is fully flexible. Given it is mostly 1:1, sessions are tailored to the student's needs/level/desired pace.
For the Integrated Arabic Curriculum, NaTakallam instructors use the book 'Arabiyyat al Naas'. For all other sessions, instructors use their own materials and/or content requested by students.
What other services does NaTakallam offer?
Please read more on our other services below.
Translation & Interpretation Services
NaTakallam provides translation, interpretation and transcription services delivered by refugees and displaced persons. We provide professional translation services in 11+ languages including Arabic, French, Kurdish, Pashto, Persian (Farsi/Dari), Portuguese, Spanish, Swahili, Tigrinya, Urdu – and more.
Cost rates depend on difficulty and turnaround time. For document translation, rates range between $0.15-$0.22 cents per word. For audio transcription, rates depend on audio length, voice clarity and language(s). For interpretation, rates depend on content, location and type of interpretation. Price is always agreed upon per written agreement between the client and NaTakallam. To get started or learn more, email 

[email protected]
K-12 & University Programs
NaTakallam partners with universities and schools interested in bringing NaTakallam to bring real-life conversations, language learning and cultural exchange to the classroom. 
Over 2,000 students at 200+ schools & universities have used NaTakallam's programs for powerful, empathy-building sessions that foster global citizenship. All of NaTakallam's services for academic institutions are centered around providing affordable and enriching opportunities that complement existing coursework.  Programs can focus on language learning (Arabic, Persian, Spanish, French) and/or global issues and can be integrated into existing courses or purchased for individual student use. Contact us at 

[email protected]

 or at 

[email protected]

 for more information.
Refugee Voices 
NaTakallam's interactive guest speaker sessions offer enriching conversations that equip participants with a more nuanced global awareness and an ability to encounter a diverse range of 'others' with empathy. NaTakallam leverages accessible technology and the digital economy to empower refugees. Each 'refugee voices' session contributes directly to refugee livelihoods, at a time when they might be cut off from the local labor market, in camps, or in other transit circumstances. 
NaTakallam's virtual sessions can be tailored according to your team's interests, as well as corporate social responsibility, diversity and inclusion, and staff development objectives. Discounts available for educational and nonprofit partners. For multiple sessions and bespoke package options, email 

[email protected]

 or sign up here.
Have any further questions? Email us at 

[email protected]
Learn a language. Change a life.