Learning Armenian with NaTakallam is a unique experience. Gain access to the rich history & vibrant culture by learning Armenian from native speakers of both the Eastern & Western dialects.
Experience language learning, the NaTakallam way.

Tailored to all levels & ages.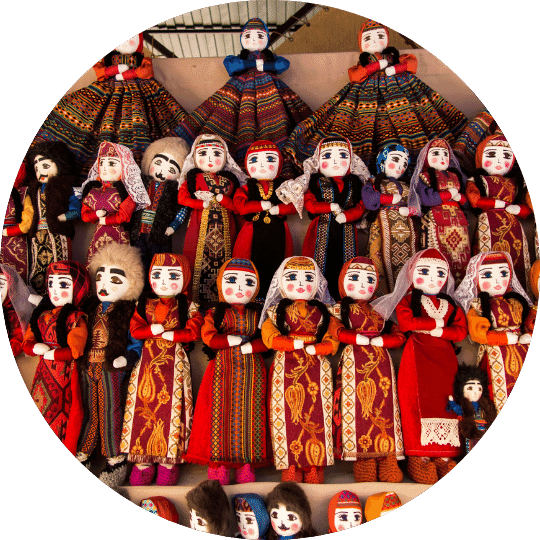 Eastern Armenian
Eastern Armenian is spoken throughout the Armenian capital, Yerevan, & is the official language of the Armenia. Reconnect with your Armenian roots or connect with locals, today!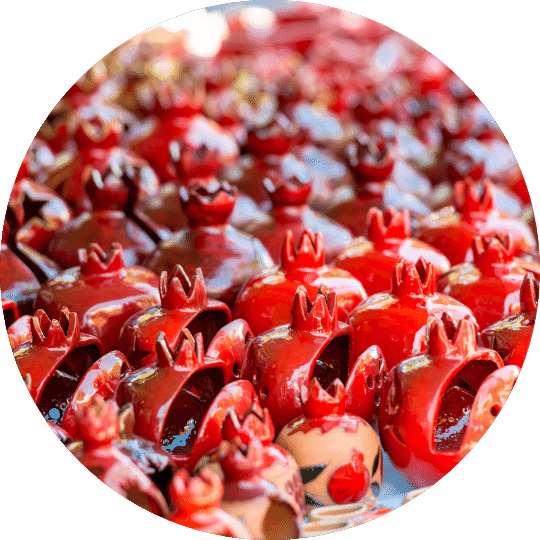 Western Armenian
Learn Western Armenian & connect with the vibrant Armenian communities within the country & abroad. This dialect has helped the Armenian diaspora keep close ties to identity & culture!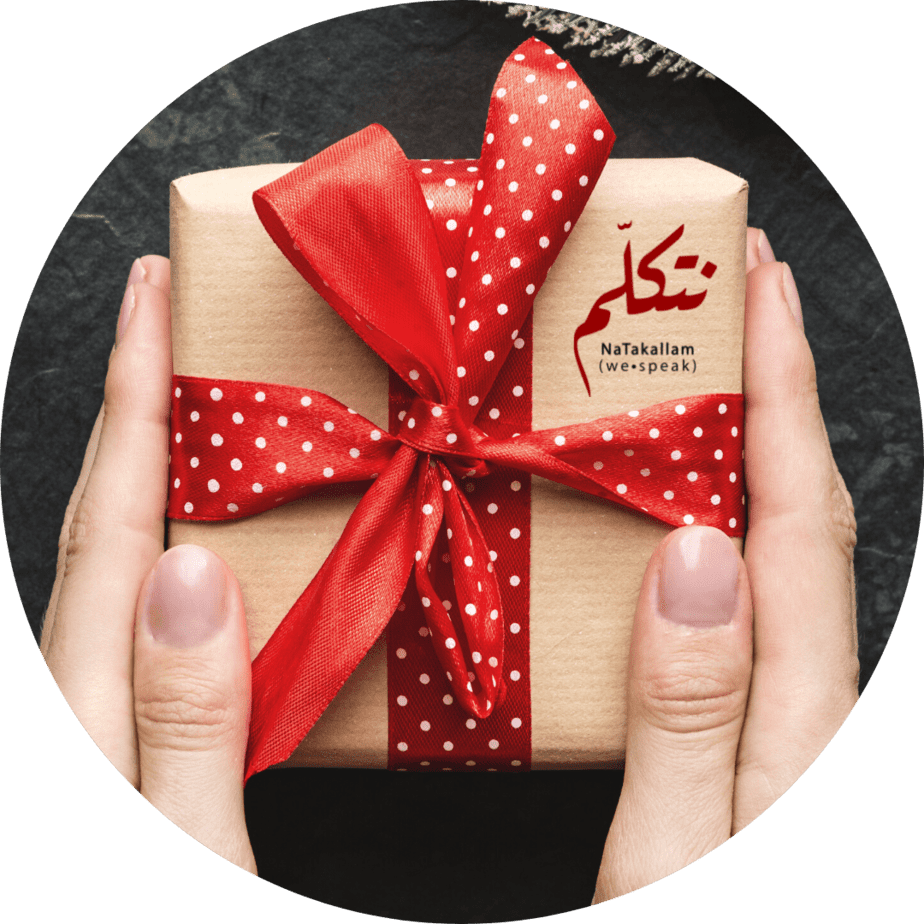 Gift of Language
Makes a thoughtful, affordable & great last-minute gift idea, for loved ones, near or far!
At NaTakallam, language is life-saving
In 2015, NaTakallam was born out of Lebanon to support highly-skilled Syrian refugees access an income by teaching Arabic to learners online. It was also at that time that Syrians, fleeing the violence from the civil war, were pouring into Lebanon, where today, roughly 1 out of 4 people are Syrian. Syrians in Lebanon, and many other neighbouring countries, cannot easily get work permits, making their capacity to work and earn an income incredibly difficult.

Thus, the idea of NaTakallam came to life, pioneering the concept of leveraging the digital economy and refugees' language skills to provide language services to users worldwide, who, through their engagement, help support displaced persons' livelihoods.
Today, besides Syrian refugees, NaTakallam has expanded its reach to displaced communities from Iraq, Egypt, Lebanon, Palestine, Sudan, Yemen, as well as host communities in Lebanon – which hosts the highest density of refugees per capita – to support ecosystems as a whole.
Classes start as low as US$16 per session, with each session lasting up to 60 minutes.
At a package price of $95
At a package price of $160

Native instructors
Immerse yourself with natural conversations, culture and native pronunciation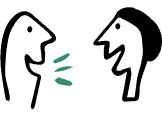 One-on-one sessions
Achieve language goals more efficiently through personalized sessions and instant feedback
Flexible and learning on-the-go
Learn anytime and anywhere with flexible sessions that work around your schedule
Real-world practice
Engage in relevant language practice with that focuses on real-life applications

Social Impact
Support conflict-impacted individuals all while mastering a new language
English-speaking instructors
Don't worry about being a beginner; start your language-learning journey from an English foundation
NaTakallam has given me the priceless opportunity to have a wonderful Syrian conversation partner that not only shares his language with me, but also his personal interests and history as a Syrian in Lebanon. This project is not simply about language exchange, it is a bridge connecting two cultures. Something we are so dramatically in need these days!
Valentina, USA

(Arabic)
This is a wonderful opportunity to get our daughters to practice, given that we live in NY and that they are only in Lebanon one month a year. Their conversation partner was professional, knowledgeable and friendly, and knowing that this service helps her in her difficult situation makes it a win-win on both sides. Many thanks to the NaTakallam team!
Mother of young students, USA

(Arabic)
I have been practicing my Spanish through Natakallam for 5 months now and highly recommend it. My fluency quickly improved and the human experience of getting to know my teacher and exchanging perspectives on life while conversing in Spanish has been very enriching. I'm really grateful to Natakallam for pairing us together.
Kristina, Yemen

(Spanish)
Love the service! I was an Arabic major in college and got a masters at the American University of Cairo, but that was about 7 years ago, and I was rusty. My tutor was able to match my level and tailor the curriculum around what I'm interested in (improving my spoken Egyptian dialect and my pronunciation). I also use NaTakallam for Spanish, and I have the same positive review!
Spenser, USA

(Arabic & Spanish)
I am having Spanish classes and very excited to continue with my conversation partner/teacher Marianela! This is a great platform to connect people who want to learn and earn! I am very happy being a part of this project. I highly recommend it to everyone.
Seda, Turkey

(Spanish)