Connect your university students with refugee educators for high quality language practice & cultural exchange.
Immersive language & exchange for students
Language practice with native speakers & cultural exchange options for students. Increase students' confidence, cultural competencies & prepare young minds for the global career market. Our academic programs provide affordable & easily accessible opportunities for students to engage with refugees around the world. NaTakallam Language Partners have worked with over 300 educational institutions.
Our Product for Universities
Conversation Session Bundles
Give university students the opportunity to practice their language skills with a native speaker 1:1. Sessions offered in Arabic (Levantine, Egyptian, MSA, Lebanese), Persian (Farsi, Dari), French, Spanish, Armenian, Russian, Ukrainian and Kurdish. Faculty are given access to a dashboard to help follow their students' progress too!
Cultural Exchange Sessions
Give students the chance to learn from a refugee. This program is excellent for coursework interviews in English, cultural exchange, and learning more about the journey of displacement one-on-one. Sessions offered in English, Arabic, French, and Spanish.
Virtual Guest Speaker Session
Invite a refugee to tell their story and facilitate discussion regarding the impact of displacement on their lives. Sessions are designed for full-class and on-campus events.
Don't feel the refugee journey is relevant to your event or course? Not a problem! These sessions can be fully customized to fit the needs of your class, student organization, club or campus event. This program is available in English or a target language!
Bring quality language lessons and first-hand refugee perspectives to your students with our academic programs. University faculty who implement NaTakallam into their courses enjoy flexible program options fit for a variety of courses & student learning goals. Set-up is easy!
What university students and faculty are saying
Using NaTakallam has been the single most beneficial resource I have used over my long and difficult journey of learning Arabic. My language partner has helped me develop my writing skills, cultural proficiency, and speaking fluency. I cannot recommend this program enough.
- Student, Georgetown University
The cultural exchange offered by NaTakallam provided an authentic experience for my university students about how truly challenging the refugee journey is. I have been involved in refugee research for 19 years; yet, I could not offer the same level of understanding that refugees working for NaTakallam give through cultural exchanges.
- Migration and Human Rights Professor, University of South Florida
For so long I thought there was a huge difference between us and them...I wonder what would have happened if I had gone on with the same ideas. Would I have lived my life hating other people? Would I have built up so much hatred that I would have retaliated or attacked one of these groups? If people would just sit down for 20 minutes and just talk to these people, they would realize how misled they've been. I can't even express how much I've enjoyed it. Hadiya, speaking with you and getting to know you has been an absolute privilege.
- Arabic Student, University of North Georgia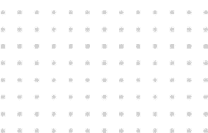 Meet some of our Language Partners
Bring NaTakallam's academic programs to your students for a one-of-a-kind learning experience & meaningful global perspectives. Please email us at [email protected] for more information.