Reading Time:
3
minutes
Eight years into our journey, the global displacement situation has only gotten worse. Exponentially worse.
When our co-founder Aline Sara used to pitch NaTakallam in the early days, she'd open with a slide on how we were facing the worst refugee crisis since World War II, with over 65 million people forcibly displaced from their homes.
Today, that number is over 110 million.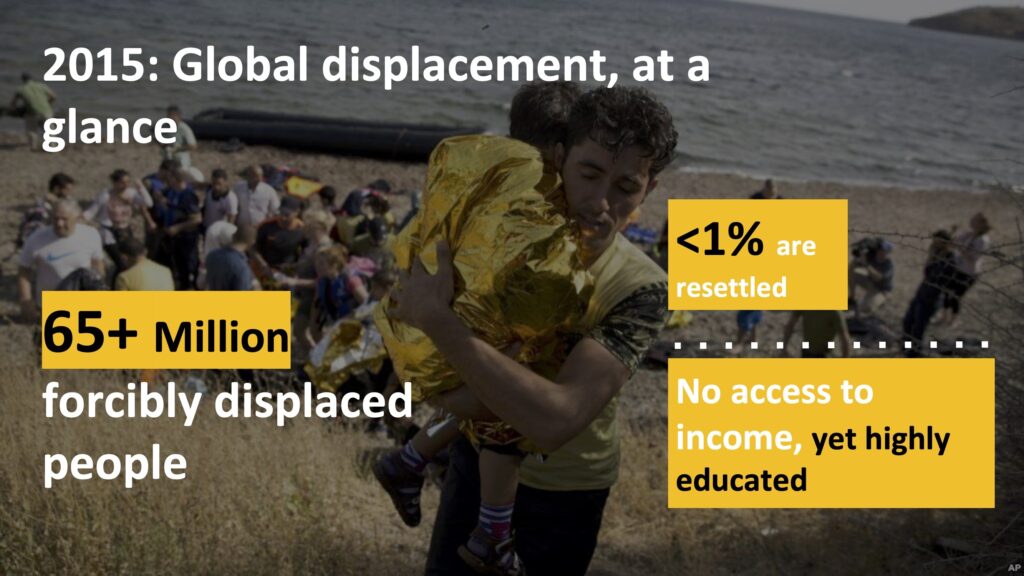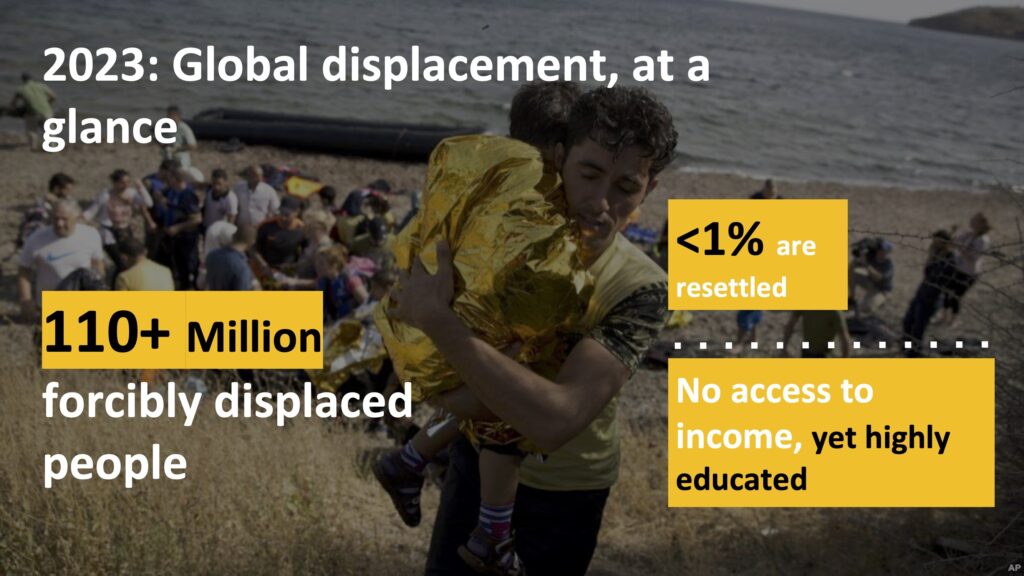 While we're proud of what we've built, we remain committed to keeping NaTakallam a sustainable social enterprise.
In the post-Covid era, economies are still reeling — and many of our language partners don't have the right to seek alternative work in their host communities. Beyond that, online language learning now competes with in-person work and studies. That has, unfortunately, meant that since January 2021, our language partners have experienced a dramatic drop in student sessions, thus impacting their livelihoods.
As a result, starting November 1st, 2023, NaTakallam is restructuring its language bundles according to the following schema:

These changes include:
🚀 Phasing out our 1-hour package; users can now discover NaTakallam with a FREE trial!
🚀 Bundles of 3-hour, 10-hour, 20-hour and 30-hour sessions, coupled with the option to pay by installments.
🚀 A new freeze period of six weeks for 20-hour and 30-hour bundles.
🚀 Certificates of completion upon request, to demonstrate the time and effort you've invested.
🚀 Language placement tests in the coming year — to demonstrate your language level to employers or other third parties.
🚀 A content library of exercises, flashcards, and other resources to support your learning (launching initially with a beta version for Arabic, Persian, Spanish, French and English — coming soon for the rest!)
Not sure which to choose? Consider the following questions:
🧳 If you're just starting out with a language, or if you just want to practice before an exam or a trip abroad, consider the 3-session bundle.
📚 If you're a committed student hoping to maintain a regular schedule of weekly classes, check out the 10- or 20-session bundles.
🧠 If you have a bit more time available and want to really beef up your skills with two classes a week, go for the 30-session bundle.
These changes will also benefit your tutor, through:
🌟 A 20% raise in line with global inflation, plus milestone bonuses.
🌟 Access to a special instructor's content library and language resources to enhance non-curriculum-based sessions.
🌟 Additional training and upskilling to improve our language partners' teaching skills and long-term employability.
Some things will stay the same.
🎉 The Integrated Arabic Curriculum at US$750 for 25 hours
🎉 Arabic for Professionals at US$350 (currently with $100 OFF)
🎉 Arabic for Francophones starting at US$8/hour (currently with 50% OFF)
PLEASE NOTE: The new changes will take effect on Wednesday, November 1st, 2023 – however, any purchases made today through October 31st will also benefit from the new features in November.
New users can purchase here, and current users can repurchase on their student dashboard here.
Remember: Each NaTakallam language lesson, classroom session, and translation service sold contributes directly to refugee livelihoods.
We remain at your disposal for any questions relating to these changes, feel free to reach out to our team at [email protected].