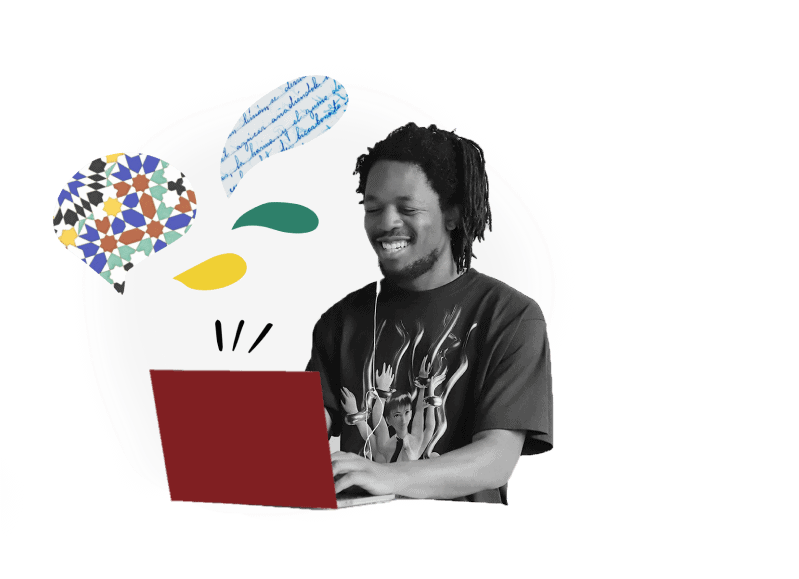 At NaTakallam, 
language is life-saving
In 2015, NaTakallam was born out of Lebanon to support highly-skilled Syrian refugees access an income by teaching Arabic to learners online.
Today, besides Syrian refugees, NaTakallam has expanded its reach to displaced communities from Iran & Afghanistan by offering Persian language learning. For more than five decades, socio-political tension & economic insecurity in both countries has led to multiple waves of migration, leaving many displaced internally & abroad.

The idea of NaTakallam came to life, pioneering the concept of leveraging the digital economy & refugees' language skills to provide language services to users worldwide, who, through their engagement, help support displaced persons' livelihoods.