Internews - Language Learning Offer
As part of the Internews community, Internews offers you a voucher for 5 hours of language learning, free of charge!
Use Coupon: INTERNEWS95OFF after signing up via this link

After signing up via this link you will receive an email to purchase your bundle of your preferred language in our Internews webshop. When you are asked for your payment details, simply use the coupon code.
When you choose a 5 hour bundle, with the coupon code INTERNEWS95OFF, you will get the bundle for free! You can also apply this 95$ discount on the 10 hr bundles.
The coupon can be used until the 31st of January 2022, where the coupon can be used one time per student. For any support needed: [email protected]. Good luck with learning!
Sign up for your free language sessions today
Thank you Internews community, for making impact with us
Already a learner? You will be automatically paired with the same tutor when you repurchase sessions.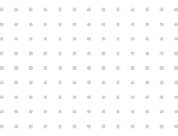 The Integrated Curriculum program has been the perfect fit for me to start learning Arabic. I am currently working in a war zone (non-Arabic speaking) and travelling a lot. Thanks to the program I have been able to learn some basics in the Arabic language. Furthermore, the encouragement and patience of my tutor has played a big role in keeping me motivated. I am very thankful to this program and my tutor and I am always looking for my next class.
-Karine

, FRANCE
I recommend NaTakallam to everyone I hear say they have an interest in learning Arabic – not only is the program solid and the materials helpful, but also my tutor is both teacher and friend. I'm really grateful for the experience.
JENNIFER

, AUSTRALIA
NaTakallam is a really excellent initiative. The West is filled with students learning Arabic but lacking exposure to Arabic life, culture, and people. We are taught to speak formally about the United Nations, but can't hold a conversation about daily life. NaTakallam gives Arabic students unique access to the Arabic-speaking world. More importantly, speaking with refugees who are fleeing extreme violence can teach sheltered Western students some degree of humility and compassion as they study the abstract 'Arab world'. It's a beautiful program, and I've actively encouraged all of my colleagues to sign up.
DANIEL

, USA