Dive deeper with our Integrated Arabic Curriculum
A one-of-a-kind Arabic program that combines Modern Standard Arabic with colloquial Arabic for an authentic real-world experience.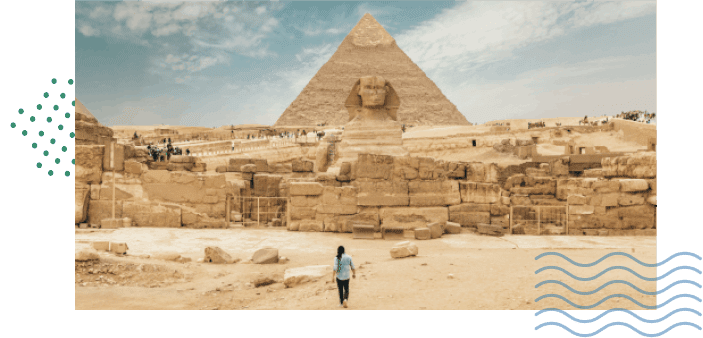 Interested in learning Arabic from scratch or further developing your proficiency with greater structure?
NaTakallam's curriculum option may be perfect for you!

Developed in partnership with the Head of the Arabic Department at Cornell University, this unique program is based on the textbook 'Arabiyyat al-Naas & integrates colloquial Arabic (Levantine dialect) with Modern Standard Arabic (MSA) in a way that reflects the use of the language by native speakers.
The curriculum is personalized and suitable for beginner, intermediate & advanced learners.
Learn as the Natives Speak
Most Arabic-as-a-foreign-language programs focus on MSA for all four language skills – listening, speaking, reading & writing – and add in colloquial spoken Arabic later, if at all. This traditional teaching method leaves many students struggling to communicate verbally, especially when they travel in the region & desire to use the language in everyday settings.
In an effort to resolve this common challenge and close the gap between classroom settings and the real world, 'Arabiyyat al-Naas teaches students the living language as it is used by native speakers every day. The curriculum introduces spoken Levantine Arabic (the Arabic used in Syria, Lebanon, Jordan and Palestine) and uses it for ordinary conversation and discussions throughout the course, while using MSA for reading, writing and formal or scripted speech.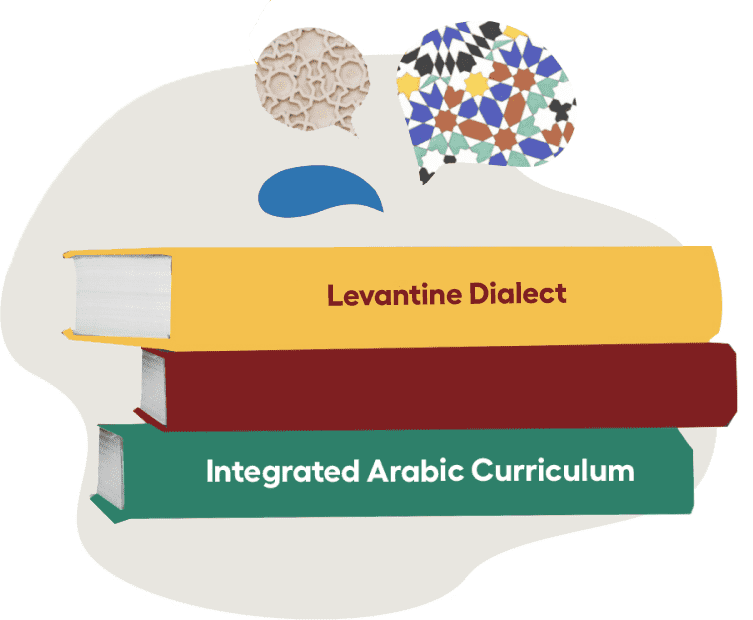 Students will engage in 25 one-on-one online hour-long sessions with our Language Partners.
– 25 hours of instruction at US$30 per hour (textbook not included).
– Non-refundable after the first 2 sessions ($75 admin cancellation fee & prorating of session taken).
– Students will be introduced to their language instructor within 1-3 business days.
After Completing the 25-hour Course
Students can continue working through the rest of the book with their instructor by buying packages of 10 one-hour sessions for $300 (only available students who have completed the 25-hour course).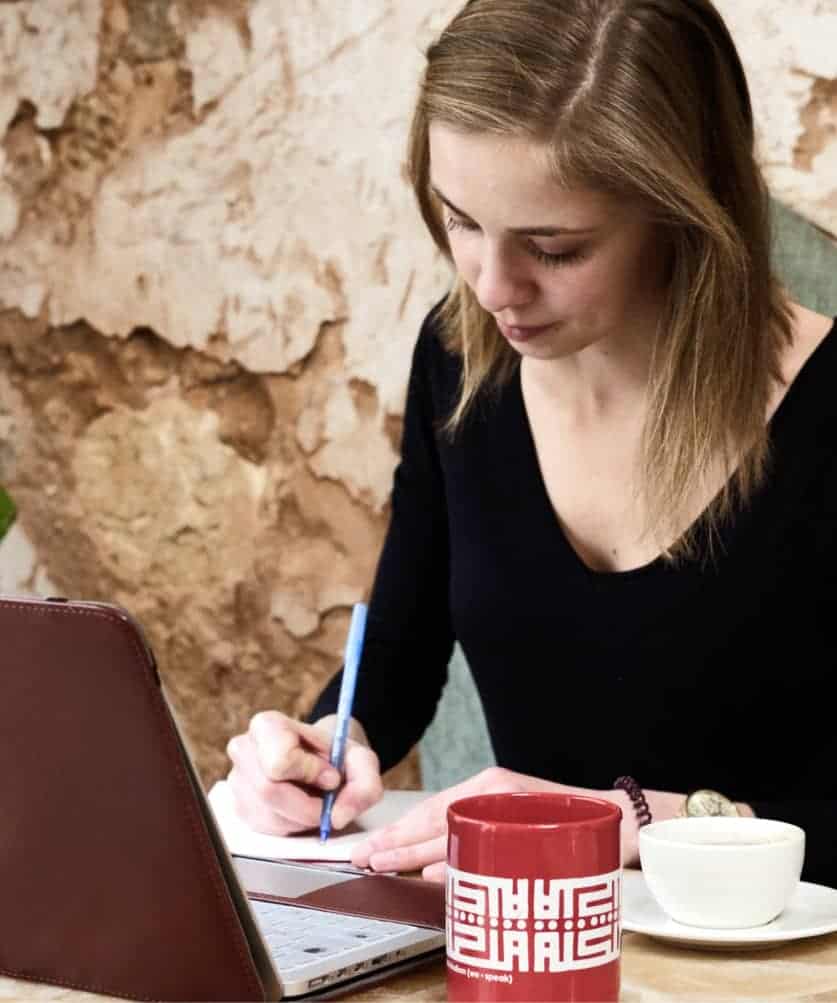 Try a FREE 1-hour session before starting!
Not quite ready to take the plunge? Sign up for a free trial first!
No upfront payment is required; just apply coupon ICTRIAL at the checkout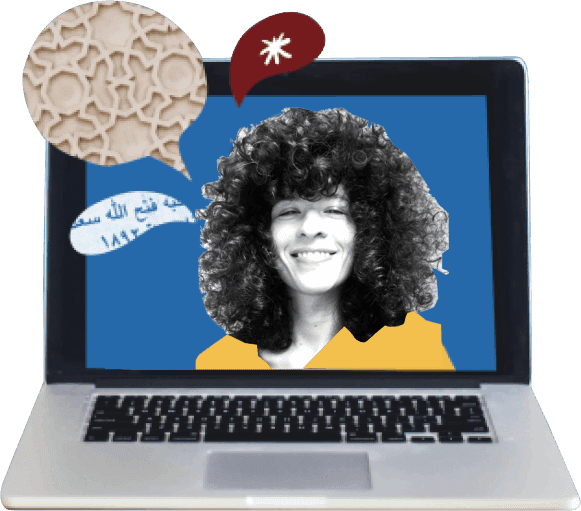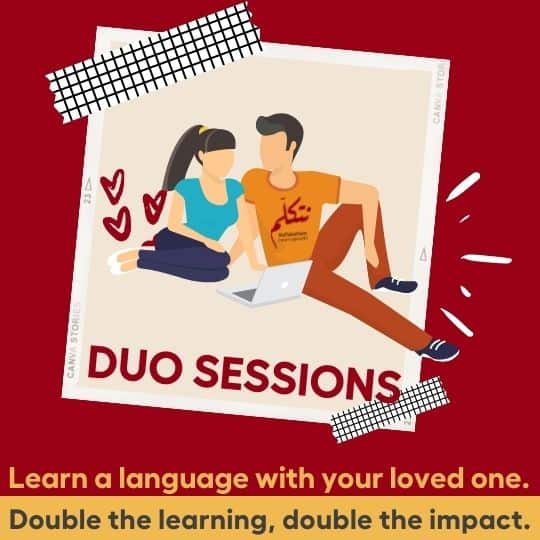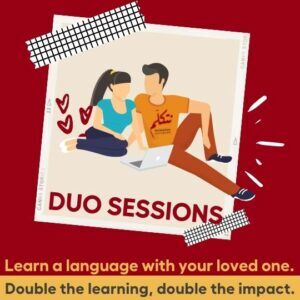 Duo for two >>> Learning for 2!
Looking to learn Arabic with a partner? Mafi Mashkal! (No problem 😉 )
NaTakallam's DUO option is perfect for you and a +1 to learn side-by-side.
Open to all levels and ages. Best suited for a pair of learners with similar levels.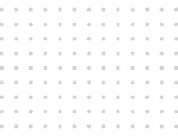 The Integrated Curriculum program has been the perfect fit for me to start learning Arabic. I am currently working in a war zone (non-Arabic speaking) and travelling a lot. Thanks to the program I have been able to learn some basics in the Arabic language. Furthermore, the encouragement and patience of my tutor has played a big role in keeping me motivated. I am very thankful to this program and my tutor and I am always looking for my next class.
-Karine

, FRANCE
I recommend NaTakallam to everyone I hear say they have an interest in learning Arabic – not only is the program solid and the materials helpful, but also my tutor is both teacher and friend. I'm really grateful for the experience.
JENNIFER

, AUSTRALIA
NaTakallam is a really excellent initiative. The West is filled with students learning Arabic but lacking exposure to Arabic life, culture, and people. We are taught to speak formally about the United Nations, but can't hold a conversation about daily life. NaTakallam gives Arabic students unique access to the Arabic-speaking world. More importantly, speaking with refugees who are fleeing extreme violence can teach sheltered Western students some degree of humility and compassion as they study the abstract 'Arab world'. It's a beautiful program, and I've actively encouraged all of my colleagues to sign up.
DANIEL

, USA