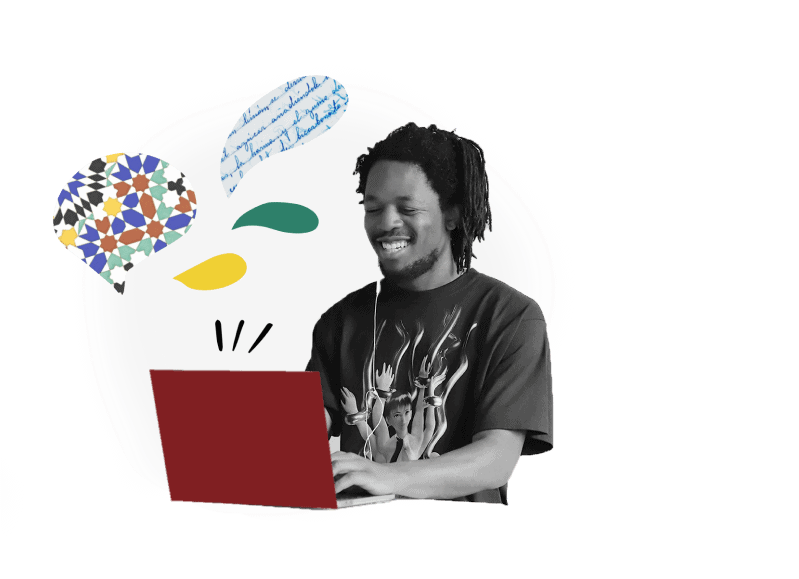 At NaTakallam, 
language is life-saving
In 2015, NaTakallam was born out of Lebanon to support highly-skilled Syrian refugees access an income by teaching Arabic to learners online. 
Today, besides Syrian refugees, NaTakallam has expanded its reach to displaced communities from Burundi, Guinea & Republic of the Congo by offering French language learning. In the past couple of years, the economic instability, political unrest & humanitarian crisis has forced thousands to seek refuge & start anew in neighbouring countries.

The idea of NaTakallam came to life, pioneering the concept of leveraging the digital economy and refugees' language skills to provide language services to users worldwide, who, through their engagement, help support displaced persons' livelihoods.